99.99% of the sports services in the world will never get a writeup like this one from About.com, one of the internet's major
web portals, and owned by the prestigious New York Times. Look all you want, but it just can't get much better than this: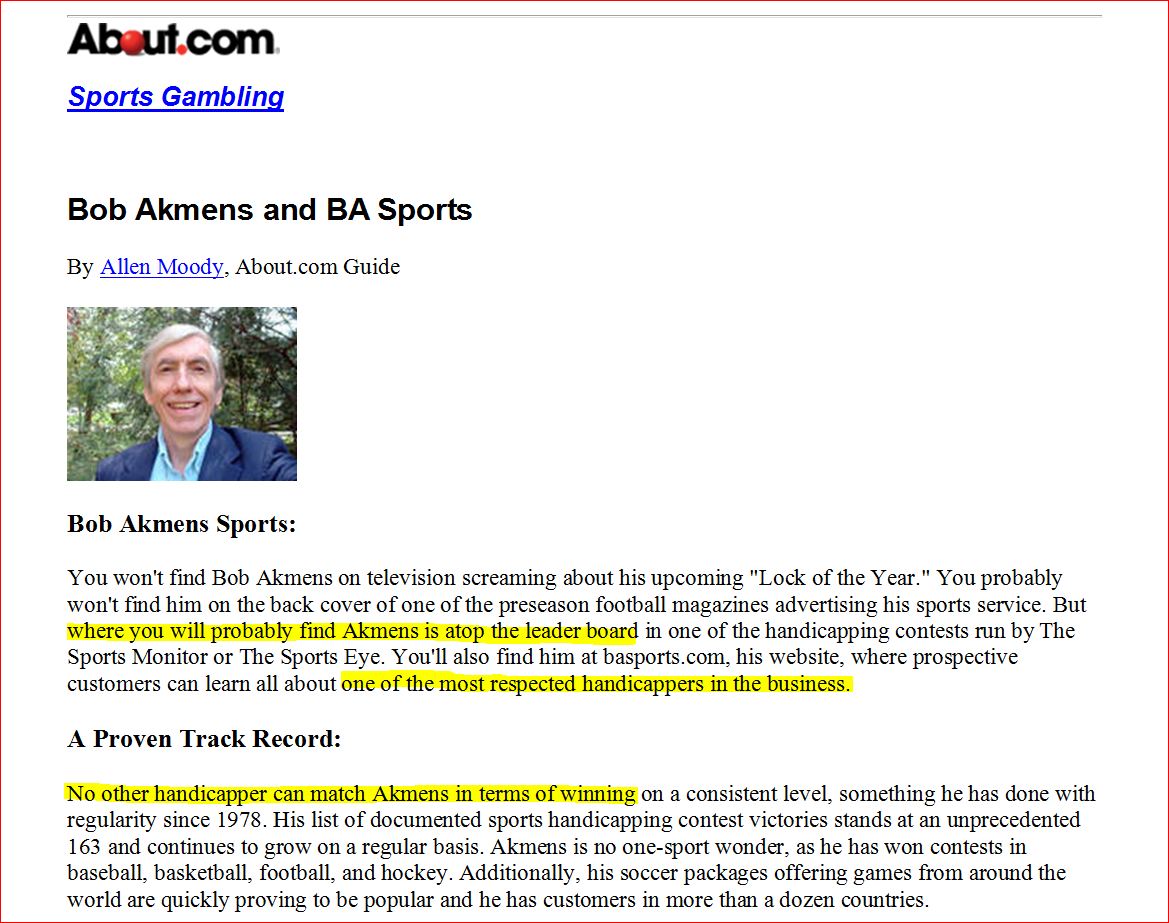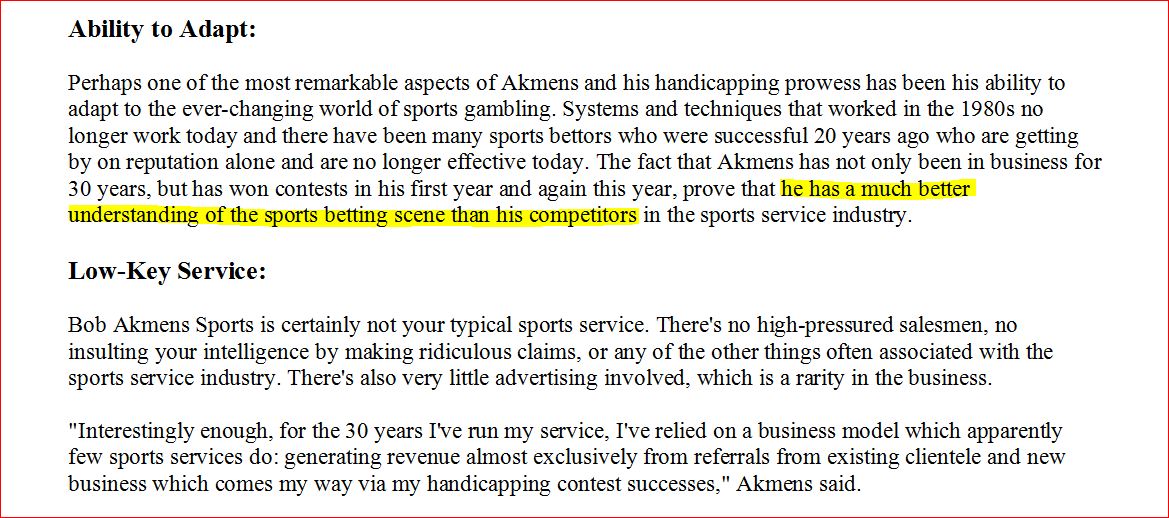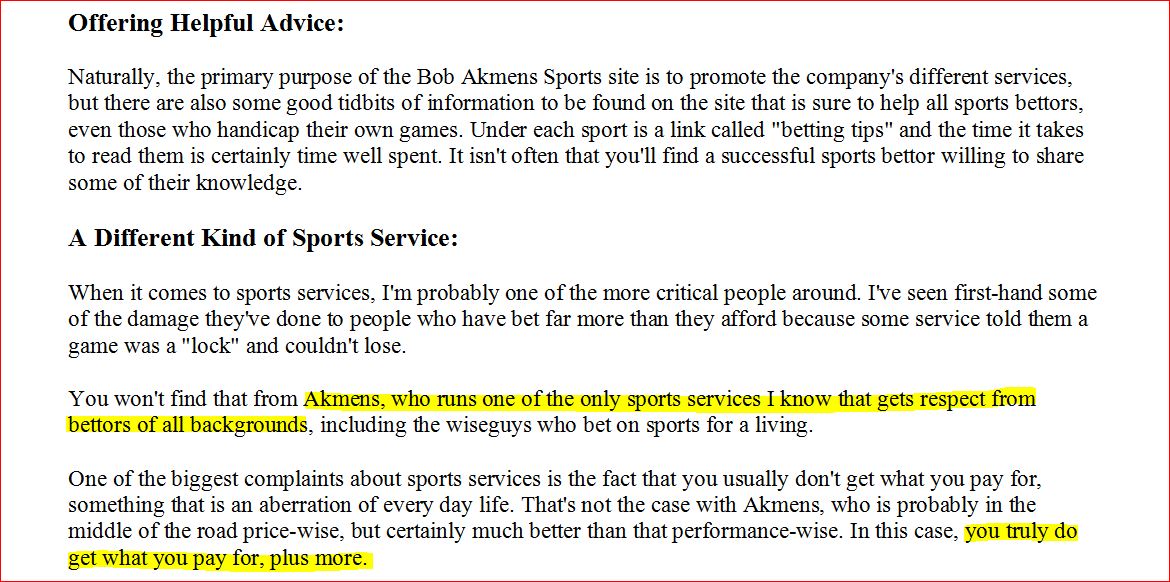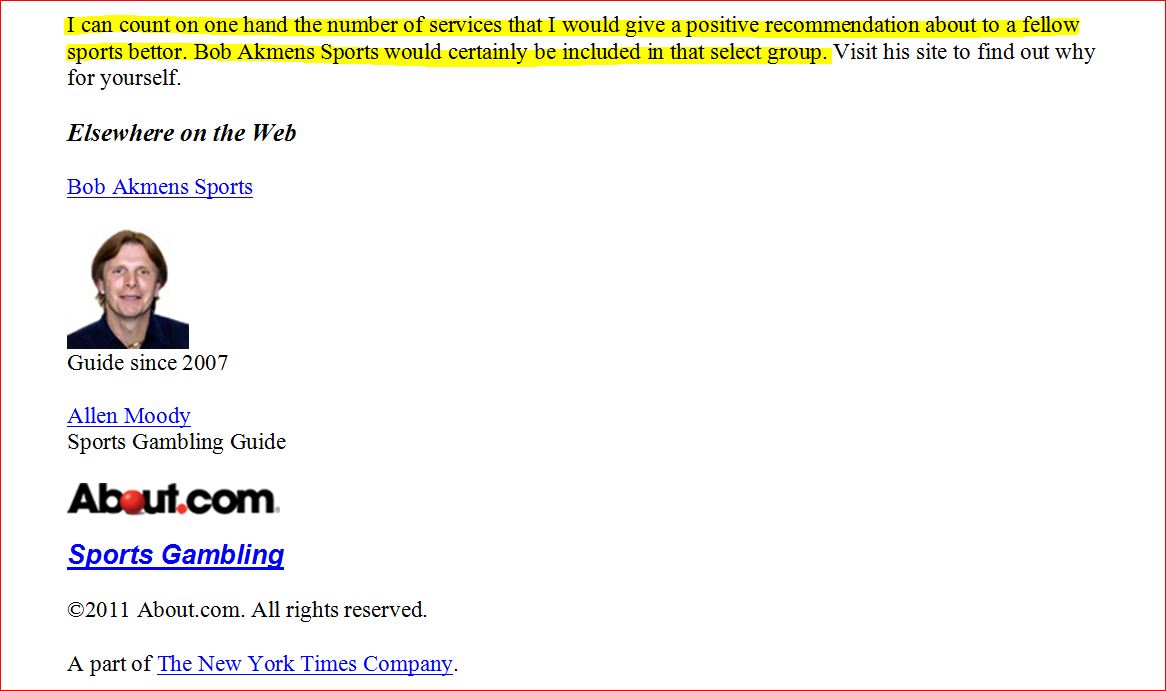 HERE'S HOW THE ORIGINAL REVIEW APPEARED AT ABOUT.COM:
web.archive.org/web/20090224222517/http://sportsgambling.about.com/od/handicappingsites/p/bobakmens.htm
Our phone hours every day: 9 AM - 5 PM (Eastern U.S. time) Toll-free 1-888-AKMENS-1 (1-888-256-3671)
Cell: 1-863-244-2131 * Local: 1-863-593-3379
Our address: 701 Bumby Lane, Wauchula FL 33873
The information contained at this site is for entertainment purposes only. Any use of this information in violation of any state, federal, or local laws is prohibited.