As featured on:







BASPORTS.COM ENTERED 3 DIFFERENT
2018 NATIONAL NFL HANDICAPPING CHAMPIONSHIPS.
AND WON THEM ALL: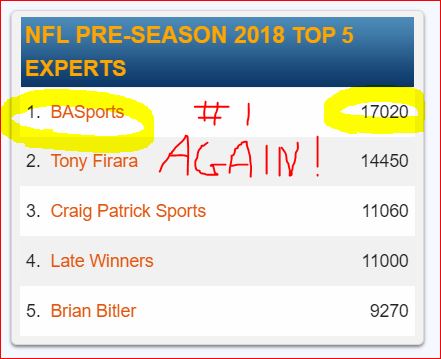 AND WE WON THIS MAJOR LAS VEGAS ONE BACK-TO-BACK: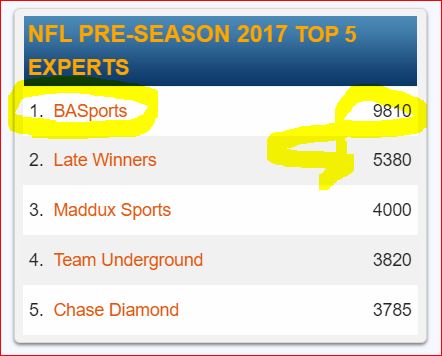 ANOTHER LAS VEGAS NFL CONTEST #1-FINISH,
WITH 73.1% WINS & MOST NET PROFIT WON: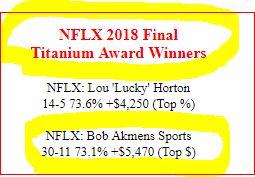 AND, WE FINISH #1 IN 5 DIFFERENT CATEGORIES OF
THE IMPORTANT NFL CONTEST RUN BY RUTH GLASGOW'S
THE SPORTS MONITOR: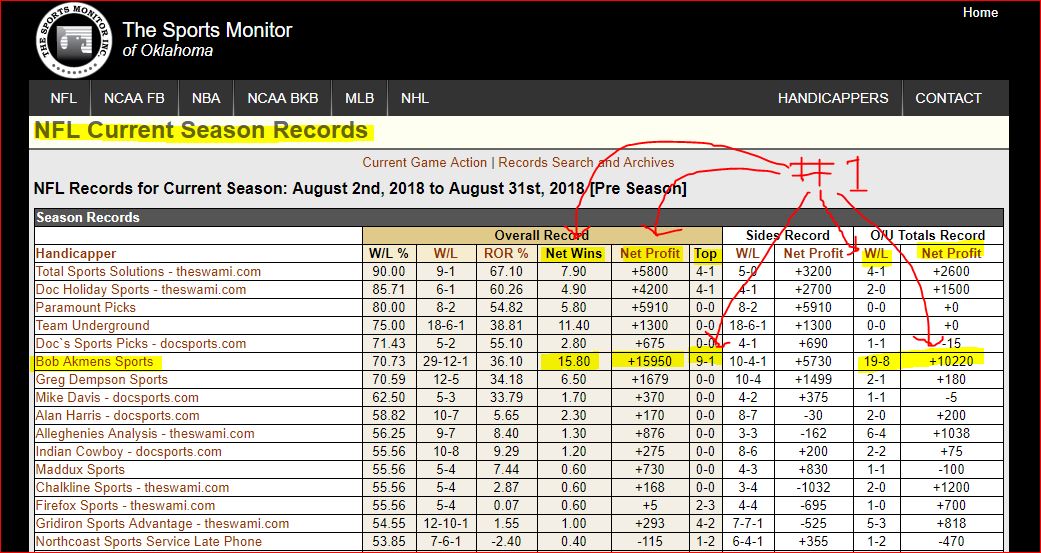 IF ALL OF THAT ISN'T ENOUGH TO KNOCK YOUR SOCKS OFF...
HOW ABOUT THIS?
WAGERWEB, A MAJOR OFFSHORE SPORTS BOOK,
MADE US THE REAL $ PROP BETTING-FAVORITE
TO BE THE VEGAS NFL HANDICAPPING CHAMP: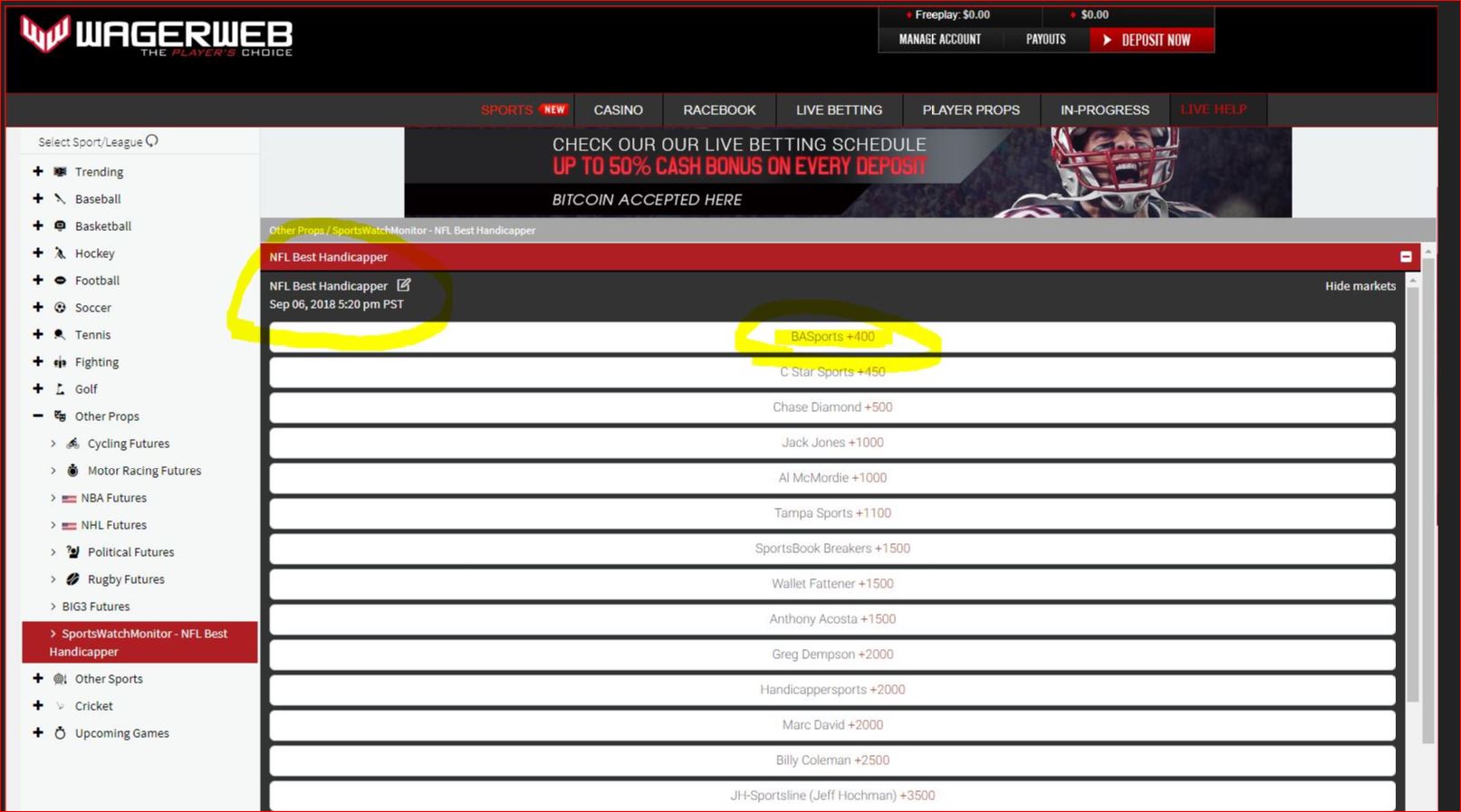 DOES IT LOOK TO YOU LIKE IT'S TIME
TO COME ABOARD WITH A WINNER?