BOB AKMENS RECOGNIZED BY PARADE MAGAZINE
Parade Magazine has the largest circulation (32 million) and the largest readership (71 million) of any magazine on earth.
Each year, Parade features a small group of people in their "What People Earn" issue.
They chose to feature Bob Akmens.
Here's the original website link.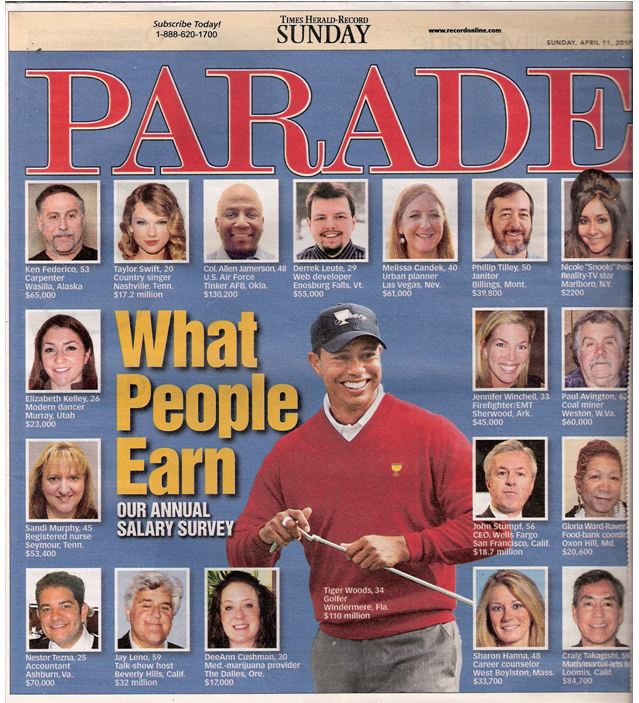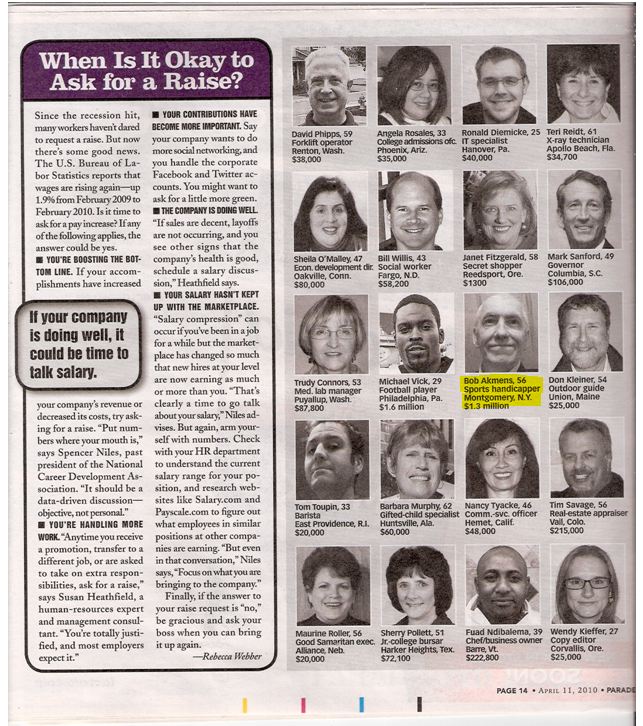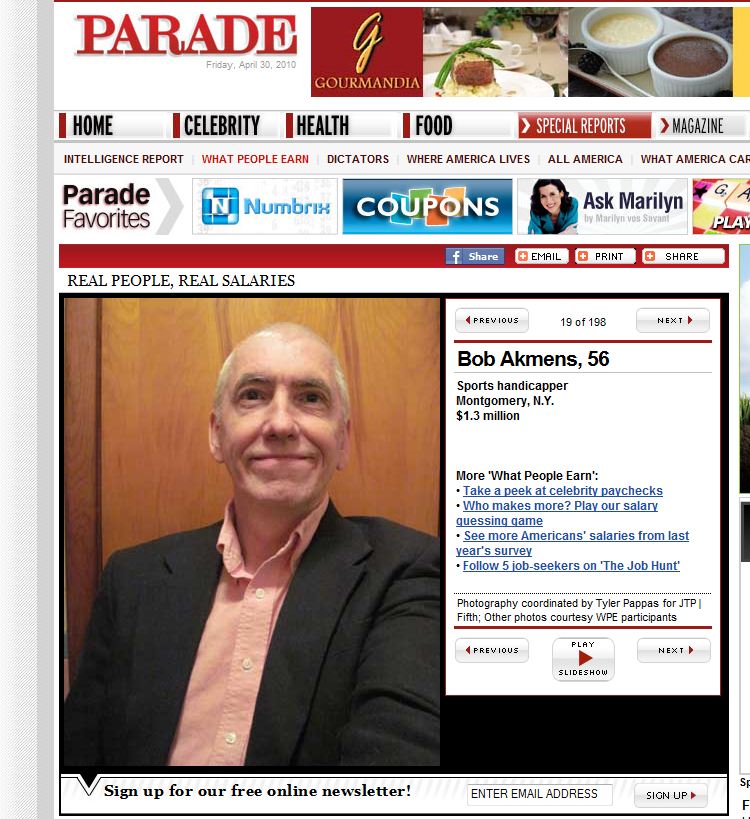 BOB AKMENS COMPARED TO...MICHAEL VICK? HARDLY
After Parade Magazine featured Bob Akmens in their "What People Earn" issue,
an ABC-News television affiliate had the following to say about America's #1-documented sports handicapper.
Bob & Michael Vick may have made about the same money...but the similarity ends there as Bob dearly loves dogs!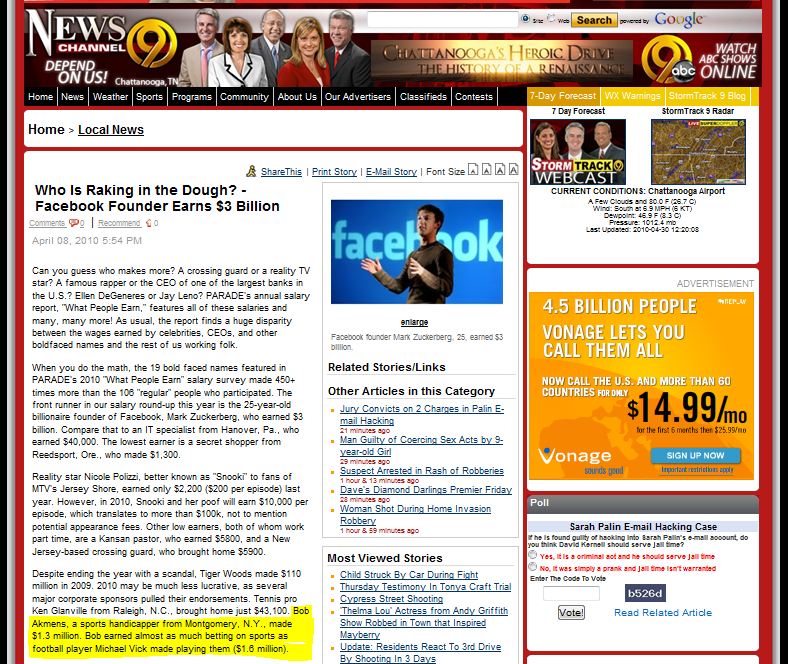 Our phone hours every day: 9 AM - 5 PM (Eastern U.S. time) Toll-free 1-888-AKMENS-1 (1-888-256-3671)
Cell: 1-863-244-2131 * Local: 1-863-593-3379
Our address: 701 Bumby Lane, Wauchula FL 33873
The information contained at this site is for entertainment purposes only. Any use of this information in violation of any state, federal, or local laws is prohibited.